We've established before that you can indeed breastfeed successfully while you sleep train – sleep training does not mean the end of breastfeeding! In fact, we here at The Baby Sleep Site® are deeply committed to ensuring that breastfeeding moms sleep train in a way that both preserves their breastfeeding, and that achieves better sleep for their babies.
However, in order to sleep train successfully while also keeping breastfeeding a priority, it is necessary to keep some key facts in mind. Read on to learn what Miriam Chickering, a lactation and former sleep consultant, recommends you do before and during sleep training, to ensure your breastfeeding continues to go well. Additionally, learn Miriam's top breastfeeding tips for working moms!
Breastfeeding Tips for Sleep Training Parents: What To Do BEFORE You Sleep Train
Before you embark on sleep training, you work to resolve any issues with under or oversupply of your breast milk.
Ensure your baby is gaining weight at an appropriate rate and is in general good health – if there are weight gain or health issues, work with your healthcare provider to resolve those before you sleep train, and review any sleep training program or feeding recommendations with your baby's doctor before getting started.
Breastfeeding Tips for Sleep Training Parents: What To Do DURING Sleep Training
If your baby is under 11 months of age, you will most likely need to offer breast milk prior to any solid food feedings, and about 20 minutes prior to each nap. This helps your baby take in enough calories from milk as he begins to go longer stretches without feeding at night.
Gradual change is best when it comes to night weaning. You want to avoid breast infections and plugged ducts, so try not to make changes too fast. Slowly push feedings later and later until one feeding is dropped at a time. We use a series of fixed, flexible, and fluid nighttime feeding schedules to accomplish this – check out our Members Area article, How Fixed, Fluid, and Flexible Feeding Schedules Can Help You Night Wean, for more tips.
Keep age appropriate nighttime feedings. Many breastfed babies will eat once during the night throughout the first year. Many babies will need 2 feedings up through 8 months. Err on the side of keeping a feeding a few weeks too long rather than dropping a feeding too soon. It's crucial that your baby get great nutrition and the comfort she needs during the night, for as long as she needs it.
Even moms with the best of milk supplies will notice a decrease if they routinely go 10-12 hours at night without feeding for weeks at a time. If your baby is sleeping for more than 8 hours at a time, either pump before your bedtime or early in the morning to maintain your supply.
If you have low capacity breasts (left and right breast together hold no more than 3.5 ounces even at their fullest) you may need to go just one 5 hour stretch at night and make sure your breasts are emptied every 3 hours the rest of the day and night.
If you are working with a sleep consultant, make sure she is aware of your breastfeeding goals and your personal needs when it comes to maintaining healthy lactation. The Baby Sleep Site®'s team of sleep consultants are all trained to accommodate your breastfeeding needs, and will tailor your Personalized Sleep Plan™ to fit your unique breast milk capacity, and your baby's unique feeding needs.
Breastfeeding Tips For Sleep Training Parents: What Working Moms Need To Know
If you work full-time outside your home, you may need to continue with the Fill-up Feed (also called the dream feed) for longer than is normally recommended to help maintain a good supply.
If you struggle with low supply, you may be worried about how working outside your home will impact your breast milk. However, you can likely maintain it if you can pump every 3-4 hours at work and nurse twice in the evening, once at night just before bedtime, once in the early morning hours around 3 am, and then squeeze in another breastfeeding session around 5 am and possibly a very quick one right before heading out the door. This won't be necessary for every working mom, but it's a great way to meet breastfeeding goals if you struggle with low capacity or have supply issues.
You may need to (or want to) take advantage of days off and offer to nurse every 2-3 hours during the day and hourly in the evening to boost supply.
If you notice a big drop in supply, and pumping/offering frequent feeds when you're home isn't working, talk with your doctor about plants, foods, or medicines that can help boost supply if you run into trouble. Some of the most commonly used are: high-quality Fennel oil rubbed on the breasts after a feeding (keep off the areola to avoid feeding too much to the baby), Fenugreek, Mother's Milk Tea (follow the directions for brewing carefully), Moderate carbohydrate intake (low carb diets can decrease milk supply), fiber supplements or a high-fiber diet, and -with your doctor's supervision and prescription – Domperidone.
For even more breastfeeding help, check out these resources in our CIP Members Area:
Sleep Training Help That's Breastfeeding-Friendly!
Personalized sleep training help that's breastfeeding-friendly? It does exist! With a personalized consultation from The Baby Sleep Site®, you can finally get the sleep coaching help you need, without having to worry about your breast milk supply. Your consultation will allow you to work one-on-one with an expert sleep consultant who will prioritize your breastfeeding goals. Your consultant will craft a Personalized Sleep Plan™ just for your family – a plan that accounts for your baby's breastfeeding needs – and then walk you through each step of implementing the plan at home, and then will support you throughout the process.
Browse our list of consultation package options here.
Once you make your choice and purchase, you will immediately receive an e-mail with your Helpdesk login information. You'll be able to login and start your Family Sleep History form right away – it's that simple!
Want more information about how personalized help works? Check out our FAQ page here, and get answers.
Share your tips for successful breastfeeding while sleep training!
Our VIP Members Area is packed with exclusive content and resources: e-Books, assessments, detailed case studies, expert advice, peer support, and more. It actually costs less to join than buying products separately! As a VIP member, you'll also enjoy a weekly chat with an expert sleep consultant.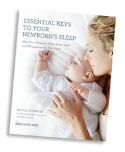 Essential Keys to Your Newborn's Sleep is THE newborn sleep book that will help you to not only improve your newborn's sleep using gentle, sleep-inducing routines – it will also answer your feeding and newborn care questions. You can even buy a bundle package that includes the e-book AND a Personalized Sleep Plan™ PLUS a follow-up email to use for further support!
For those persistent nighttime struggles, check out The 3 Step System to Help Your Baby Sleep. Using the same unique approach and practical tools for success, this e-book helps you and your baby sleep through the night.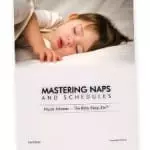 If you're looking for ways to get your baby or toddler into a healthy sleeping routine during the day, I encourage you to explore Mastering Naps and Schedules, a comprehensive guide to napping routines, nap transitions, and all the other important "how-tos" of good baby sleep. With over 45 sample sleep schedules and planning worksheets, Mastering Naps and Schedules is a hands-on tool ideal for any parenting style.
For those persistent toddler sleep struggles, check out The 5 Step System to Help Your Toddler Sleep. Using the same unique approach and practical tools for success, this e-book helps you and your toddler sleep through the night and enjoy a better daytime schedule.