You don't have to have school-aged kids at home to enjoy the back-to-school season! But we here at The Baby Sleep Site® know that back-to-school season can be tough – if you have older kids, you have to work on reeling in your summertime schedule and get more serious with bedtime and morning wake-time, for example.
And many of our moms of babies and toddlers tell us that fall is the season when daycare schedules shift – babies "graduate" to different rooms as they get older, and that can translate into different nap schedules. Sometimes, that's just fine – but often, it's very challenging! Generally, we find that daycares tend to decrease naps a bit faster than we usually recommend (for instance, most 12 months olds are placed in the toddler room, and are only given one afternoon nap, but we usually recommend that parents try to hold on to two naps until 15-18 months of age). And the timing of daycare naps is very fixed – not starting nap time early if your little one woke up earlier than usual!
So, what to do? You can't change the daycare schedule, usually – so how can you make the new daycare schedule work for your baby or toddler without sacrificing sleep?
We've got two tips designed to help you do just that. Keep reading, and get the details you need to keep the new daycare schedule from creating sleepless nights and missed naps in your house!
2 Tips For Making Tough Daycare Nap Schedules Work
Calculate how much wake time the daycare's nap schedule demands, and then compare that with how much you know your baby or toddler can tolerate. In our experience, daycares often expect a bit more wake-time from babies and toddlers than is age-appropriate. This is not always true, of course – but we see this happen quite a bit with clients. For instance, if the daycare schedule leaves 5 hours of wake-time between morning drop-off and the afternoon nap, but your baby can only manage 4 in the morning, then you'll need to accommodate for that by changing bedtime, or re-arranging other parts of your daytime schedule.
Try to prepare your baby for the new daycare schedule early. If you know that daycare will soon change your baby or toddler's daytime nap schedule, try to get a head-start. Begin slowly moving towards the daycare schedule at home. Gradually shift nap times until they match the daycare's schedule. This can help to gradually acclimate your baby to what's coming, and might help ward off overtiredness.
Want even more daycare scheduling help? Check out our VIP members-only article, 5 MORE Tips For Making Tough Daycare Nap Schedules Work, for extra do-it-yourself scheduling and sleep coaching tips.
Personalized Schedule Help That Works – Guaranteed!
Remember to take heart. Any tough daycare scheduling you have to endure will be a short-lived trial! Your baby or toddler will eventually adjust to the daycare schedule just fine. 🙂 Until then, though, if you're going crazy trying to make the daycare schedule work for your little one, you could always consider connecting with one of our caring and compassionate sleep consultants! They will create a custom schedule that will work for your whole family – and for your daycare provider.

Browse our list of consultation package options here.

Once you make your choice and purchase, you will immediately receive an e-mail with your Helpdesk login information. You'll be able to login and get started right away – it's that simple!
Want more information about how personalized help works? Check out our FAQ page here, and get answers.
Have you faced daycare schedule challenges and now you have tips? Share them with us and your fellow parents!
Want an abundance of sleep coaching resources? Consider joining our VIP Members Area packed with exclusive content and resources: e-Books, assessments, detailed case studies, expert advice, peer support, and more. It costs less to join than buying products separately! As a VIP member, you'll also enjoy a weekly chat with an expert sleep consultant.


For those persistent nighttime struggles, check out The 3 Step System to Help Your Baby Sleep. Using the same unique approach and practical tools for success, this e-book helps you and your baby sleep through the night.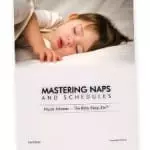 If you're looking for ways to get your baby or toddler into a healthy sleeping routine during the day, I encourage you to explore Mastering Naps and Schedules, a comprehensive guide to napping routines, nap transitions, and all the other important "how-tos" of good baby sleep. With over 45 sample sleep schedules and planning worksheets, Mastering Naps and Schedules is a hands-on tool ideal for any parenting style.
Can't decide which product or service is right for you? Visit our Getting Started Page for help.