"Never wake a sleeping baby." Even people who are not parents have heard the old adage. That one phrase perfectly describes how elusive baby sleep can be for exhausted parents. It almost feels superstitious in a way, as if by waking a sleeping baby, you may never get another moment's rest again. So if your baby is sleeping peacefully, why would you ever want to wake them, especially if you've worked so hard to get them to sleep in the first place?
While this rule is generally true, believe it or not, there are a few times when waking your baby can be solutions to other sleep problems. Not sure when you should let your baby sleep, or wake them up? Keeping reading for four situations where you might want to consider waking your baby.
Should You Wake A Sleeping Baby? In These 4 Situations…Yes!
Long night-waking

Do you have a child whose schedule is being thrown off with a long night-waking, or insomnia, in the middle of the night? If so, letting him make up for that lost sleep by sleeping in the next morning can exacerbate the schedule problem. We're not talking about the one off day here or there – of course you'd let him sleep in for those situations. But if your baby or toddler is consistently waking for long periods night after night, you need to be proactive and help him sort out his schedule. Although there are a few exceptions, long waking at night is usually caused by a schedule problem, especially if he is sleeping enough, but in multiple fragments.

Naps are too long

Even if you've managed to avoid common baby nap mistakes and mastered your baby's naps and schedule, sometimes naps can become too long. With the exception of newborn naps, your baby or toddler should not nap longer than 3 hours total for a day, on average. Of course, there will be exceptions, but often if a baby or toddler is napping too long during the day, it will impact their night sleep, since the amount of total sleep in a 24 hour period will remain relatively constant. It can become a bit of a chicken and egg problem, because allowing a baby to make up for lost sleep at night by napping too long during the day could reinforce the very sleep problems you're trying to resolve at night. Instead, you should tackle the sleep problems that occur at night and keep naps properly balanced, because night sleep is more restorative.

To manage naps before a nap transition

This one is a close relative to naps getting too long. Sometimes, right before a nap transition, it may be necessary to manage your baby or toddlers naps by waking him from one of his naps in order for there to be time for subsequent naps or to stop bedtime from getting pushed back too late. Nap transitions can be tricky and difficult in that babies or toddlers who are over-tired at bedtime tend to have more difficulty falling asleep at bedtime and staying asleep all night. For most babies older than 3-4 months old and for young toddlers, bedtimes should generally be between 6 and 8 p.m. While there are exceptions and all families need to find what works for their specific dynamics, but most babies have a biological need/rhythm to go to sleep early and wake early (before 8 a.m.). Quite often, a baby waking too early is due to bedtime being too late.

Sorting out day / night confusion

It's not uncommon for newborn babies to come home being confused about day and night. Because many parents have been advised not to wake a sleeping baby, new parents will allow their newborn to sleep too long during the day (sometimes as much as 8 hours straight), but then become surprised when their baby is up all night, sleeping on and off for an hour or so. While in general, we do recommend letting napping babies sleep, sometimes this rule needs to be bent, and this is one of those times. In order for your newborn to sort out their days and nights, she will need to be awake during the day for her internal clock, or circadian rhythms, to adjust to life outside the constantly dark womb. For newborns, it's best to limit any one nap to two hours and keep your baby up for at least 30 minutes to an hour to help reset her clock.
So, Should You Wake A Sleeping Baby? Sometimes…But Not Often!
Occasionally, waking your sleeping baby can be a temporarily solution to fix a specific issue, but should not become a long-term strategy. If this specific sleep problem has been occurring for just a short period of time (less than 1-2 weeks), it may just be a phase that you can wait out to see if your baby can self-adjust her schedule before taking action to wake her. If you find that you need to wake your baby frequently (as in a week, maybe two), more than likely you either have a scheduling issue or  there may be something else at work. But luckily, we can help!
Baby Sleep Help That Works – Guaranteed!
Between long night wakings, struggles at bedtime and naps that feel all over the place, baby and toddler sleep challenges can be tough! Our consultants at The Baby Sleep Site® specialize in creating Personalized Sleep Plans™ that are customized to your own parenting philosophy, and that will NEVER make you feel guilty or pressured. Even better, once you have your Personalized Sleep Plan™, your consultant will walk you through each step of implementing it at home.
Browse our list of consultation package options here.
Once you make your choice and purchase, you will immediately receive an e-mail with your Helpdesk login information. You'll be able to login and start right away!
What do you think? Should you wake a sleeping baby? Have you ever had to wake your baby from sleep? Leave a comment below, and let us know!
Our VIP Members Area is packed with exclusive content and resources: e-Books, assessments, detailed case studies, expert advice, peer support, and more. It actually costs less to join than buying products separately! As a VIP member, you'll also enjoy a weekly chat with an expert sleep consultant. You'll also have access to our "Ask the Author" feature!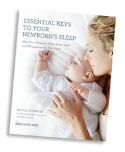 Essential Keys to Your Newborn's Sleep is THE newborn sleep book that will help you to not only improve your newborn's sleep using gentle, sleep-inducing routines – it will also answer your feeding and newborn care questions. You can even buy a bundle package that includes the e-book AND a Personalized Sleep Plan™ PLUS a follow-up email to use for further support!


For those persistent nighttime struggles, check out The 3 Step System to Help Your Baby Sleep. Using the same unique approach and practical tools for success, this e-book helps you and your baby sleep through the night.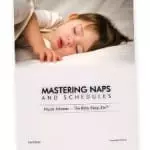 If you're looking for ways to get your baby or toddler into a healthy sleeping routine during the day, I encourage you to explore Mastering Naps and Schedules, a comprehensive guide to napping routines, nap transitions, and all the other important "how-tos" of good baby sleep. With over 45 sample sleep schedules and planning worksheets, Mastering Naps and Schedules is a hands-on tool ideal for any parenting style.


For those persistent toddler sleep struggles, check out The 5 Step System to Help Your Toddler Sleep. Using the same unique approach and practical tools for success, this e-book helps you and your toddler sleep through the night and enjoy a better daytime schedule.

Need help knowing where to start? Visit our Help Me Choose page for helping choosing the Baby Sleep Site® resources that are right for you.