Did you catch all the controversy a few weeks ago over the latest baby sleep book? The book in question is called The Newborn Sleep Book: A Simple, Proven Method For Training Your New Baby To Sleep Through The Night. The two authors who wrote it allege that by using their method (called "the Jassey Way"), you can start training your newborn baby to give up night feedings and sleep 8 hours or more each night, starting from about a week after birth. They boast an impressive 90% success rate among families who use their techniques.
That means 90% of families had newborn babies who were sleeping 8+ hours at night, and not waking to feed during nighttime hours.
To some people, that might sound awesome; to me, it sounds pretty scary.
Why The Jasseys' Method Is Not Breastfeeding Friendly (Not Even A Little Bit)
The implications of this sleep training method are pretty unsettling – parents are supposed to start weaning their newborns from night feedings as early as three weeks after birth, and "distracting" their hungry newborns as a way to phase out middle-of-the-night feeds. Parents are also supposed to try and stretch all daytime feeds to four hours apart; the Jasseys allege that this "resets" a baby's hunger receptors.
Riiiiiiight.
But aside from the awful mental picture of a parent "distracting" a very hungry newborn baby (makes me angry just thinking about it!), I was immediately struck by how anti-breastfeeding this is. Yes, we all want babies who sleep well but not at the expense of breastfeeding and bonding. As many of us moms know, in order to breastfeed successfully, it is absolutely critical that you breastfeed often – like every 1-3 hours often! And feeding your baby on demand is crucial in the early days after birth. So how do those well-established breastfeeding best practices line up with the Jasseys' method?
Here's what I found, after reading the book: the Jasseys do instruct moms to nurse often in the first few weeks (3-4) after birth, in order to get their milk supply well-established. They go on to explain that after the first few weeks, you can begin spreading out and then dropping night feedings and stretching daytime feedings to 4-hour intervals.
Sounds great, right? Except that it certainly won't work this way for every family. Here's the truth – according to Miriam (who is one of our former sleep consultants and, remember, also a registered nurse and an IBCLC- certified lactation consultant), going 4 hours between feedings all day long, and then working towards reduced night feedings when baby is just 4 weeks old, will absolutely decrease breast milk supply for the majority of moms and babies, even if breastfeeding is well-established.
Here's some math, to help illustrate:
Most breastfed newborns need 20-30 oz of breast milk per day (25-35 oz for 4+ months). If your baby is supposed to eat every 4 hours, day and night, that leaves room for six feedings in a 24-hour period. Except, according to The Jassey Way, you are also striving for 8+ hours at night without feeding, so that means fewer than six feedings. In order to consume 25 oz in, say, five feedings, that means a newborn would need to eat 5 oz of breast milk at each feeding, and that mom would need to be able to produce and store this much or more in her breasts between feedings.
But this "perfect" scenario is far from standard. Truth is, breast milk production and storage capacity varies GREATLY from mom to mom. Plenty of moms produce less than 5 total ounces within the space of a few hours – some moms produce more like 1-3 ounces between feedings. Moms with lower milk storage capacities simply have to nurse more frequently, in order to keep supply up, and in order to ensure that their babies are getting enough breast milk each day.
What's more, while 4-5 ounces per feeding may be an average number, there are babies who consume more like 2 or 3 ounces per feeding, because that's what their appetites (and tummy size) can handle. Babies with reflux, for example, have to eat small, frequent meals. There is simply no way to force a baby who's a light eater, or who has reflux, to take in more breast milk at each feeding (my own son never took more than 4 oz, even when he was 9+ months old!).
Now, put those two together – a mom who produces less than 5 ounces, and a baby who consumes less than 5 ounces – and add in the forced 4-hour feeding intervals and early night weaning and what do you get?
Most likely, you get a mom whose milk supply slowly begins to fail. What's worse, she probably won't have a sleeping baby to show for it, either!
While newborns can have ONE 4 or 5-hour stretch in a 24-hour period between feedings, that's about all that most newborns and their moms can handle – ONE. Multiple long stretches, combined with dropped night feedings, will damage breast milk supply in the first few months after birth, for most moms.
What About Formula-Fed Babies? Will The Jassey Way Work For Babies Who Are Exclusively Formula-Fed?
But what about families who choose to formula feed? It's possible that many formula-fed babies may do well with the Jasseys' approach. Formula-fed babies typically can go longer between feeds, even from a very young age, than can breastfed babies. What's more, formula-fed babies tend to drop their night feedings faster than breastfed babies – in my experience, many 6-month old babies who are exclusively formula-fed can go 8 hours or more without feeding. This is simply due to the fact that formula is harder for baby's tummy to digest, and so it tends to stay in baby's system longer, making baby feel fuller for longer periods of time. (Side note: this does NOT mean that feeding your baby formula will solve his sleep problems. To solve persistent sleep problems, you need to look at all the reasons a baby may wake, not just hunger).
But What About the Jasseys' 90% Success Rate?
So, how do we reconcile the fact that the Jassey Way is not breastfeeding friendly at all with the fact that the doctors boast a 90% success rate?
First – I am convinced that many of the Jasseys' patients, who tried and stuck to this sleep coaching method, did not exclusively breastfeed (or, at least, they didn't exclusively breastfeed for long). I very much doubt that parents who were committed to exclusively breastfeeding lasted very long with this approach. Alternatively, I've had a lot of clients tell me straight-up that they simply ignored their doctor's advice when it came to sleep training.
Second – I'm also convinced that this method no doubt DOES work, in the sense that it teaches newborns how to sleep through the night from a very early age. However, I don't see that as a victory. It's true that you can teach a baby to change their natural eating habits, and to sleep for long stretches at a very early age, but just because you CAN doesn't mean you SHOULD. The truth is, human beings are incredibly adaptable; you can teach them to do all kinds of things, and humans can adapt and survive in a variety of conditions and situations. So it's certainly true that newborns can adapt to this method of eating and sleeping. But surviving is not the same as thriving. What's more, your primary goal during the newborn stage should NOT be 8 consecutive hours of night sleep, and long stretches between daytime feeding – it should be to care for your newborn in the best and safest way possible. Teaching a baby to sleep through the night has its place, but that just isn't a realistic goal for a newborn. (And if you know me, you know that I am all about small, realistic goals for improving baby sleep!)
The Jasseys' Approach DOES NOT Represent Sleep Training In General
I want to end with this: remember that the new Jassey sleep coaching book in no way represents sleep training in general. I've seen countless negative responses to the Jasseys' book, but so many of those responses dismiss and criticize sleep training as a whole as if what the Jasseys propose in the book IS sleep training.
This is simply not true. What's true is that sleep training is a spectrum – on the one side, you have harsher methods, like cry-it-out, Babywise, and what the Jasseys outline in their new book. On the other hand, you have very gentle methods, like the Pick-Up-Put-Down method, or the Fading method. And, of course, there's lots and lots in between. If you view sleep more like a journey, with the start being on fully dependent on you and the destination being fully independent, that journey can be weeks, months, or years long. YOU set the pace based on your present goals! We work with families who want to continue co-sleeping as well as families who want their toddler in a big boy bed. The range is vast and "success" is personal.
What I hope you'll take away from this article is that while the Jassey approach should, in my opinion, be avoided (ESPECIALLY if you want to exclusively breastfeed – RUN from this method, in that case!!), sleep training itself is not bad. In fact, it's a lifesaver for many families (our parent stories prove that!). But it has to be done carefully and safely, at the right time, with appropriate and healthy goals that are respectful of baby's development, and using methods that align with your parenting philosophy. After reading the Jasseys' new book, I don't believe it fits that description. My team's approach to sleep training, however, does.
Your turn – have you heard much about this baby sleep book? What are your thoughts? We want to hear your opinions on this!
For those persistent nighttime struggles, check out The 3 Step System to Help Your Baby Sleep. Using the same unique approach and practical tools for success, this e-book helps you and your baby sleep through the night.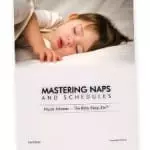 If you're looking for ways to get your baby or toddler into a healthy sleeping routine during the day, I encourage you to explore Mastering Naps and Schedules, a comprehensive guide to napping routines, nap transitions, and all the other important "how-tos" of good baby sleep. With over 45 sample sleep schedules and planning worksheets, Mastering Naps and Schedules is a hands-on tool ideal for any parenting style.
Or, join our Members Area packed with exclusive content and resources: e-Books, assessments, detailed case studies, expert advice, peer support, and more. It actually costs less to join than buying products separately! As a member, you'll also enjoy a weekly chat with an expert sleep consultant. And the best part – members receive 20% off all sleep consultation services!
If you are looking for a more customized solution for your unique situation, and want plenty support along the way, please consider one-on-one baby and toddler sleep consultations. Your consultation package will provide you with the chance to interact one-on-one with a trained sleep consultant, who will create a Personalized Sleep Plan™ for your family and then work to help you implement it at home.

Can't decide which product or service is right for you? Visit our Getting Started Page for help.