If we have said it once, we have said it a thousand times: consistency is key! That's true when it comes to sleep training, AND when it comes to ensuring quality sleep for your baby or toddler. But while consistency is easy to talk about, it can be harder to actually put into practice.
But never fear, readers – we are here to help! We are outlining 3 easy steps to build a more consistent sleep schedule for your baby or toddler.
3 Easy Steps To Build a Consistent Sleep Schedule For Your Baby or Toddler
Establish a (pretty) regular bedtime. First, work on getting your baby or toddler to bed at about the same time each night. This doesn't have to be exact (in fact, there are times when our consultants will actually recommend moving bedtime around, based on naps). A 30-minute bedtime window is fine. But sticking to that bedtime window is important – if your little one's bedtime is erratic, it can have big repercussions when it comes to behavior and to overall sleep quality. Remember, too, that the large majority of your baby or toddler's sleep should happen at night, so don't make the excuse that you'll compensate for late bedtimes with longer naps – that'll cheat your little one out of optimal sleep. Don't worry about whether or not your little one actually falls asleep right at bedtime – in the beginning, just strive for putting him into bed at the same time each night.
Establish a regular wake-up time. Your baby or toddler's morning wake time is important, too – it sets the schedule for the entire day. If your baby or toddler isn't awake at the designated time, then wake her up. (Want more info about the 4 times when it's okay to wake your baby from sleep? Read this article.) If she wakes too early, then try to keep her content, but avoid getting her up and out of bed until it's wake-up time. Keep in mind, though, that if you're having to frequently wake your baby from sleep in order to stick to the schedule, you may need to rework the schedule itself. Waking your baby from sleep should be a temporary solution, not a long-term one.
Establish one regular nap time. Once you have a pretty consistent bedtime and wake-up time going, work on establishing a consistent time-frame for one of your baby or toddler's naps. The first nap of the day is usually the best one to work on. It tends to be the longest and most restorative nap, and as long as your baby or toddler is waking at about the same time each day, it should be pretty easy to time it up.
Problems With Your Baby's Schedule? Let The Baby Sleep Site® Help!
Parents, there is absolutely no reason why you have to struggle in vain with your baby or toddler's schedule craziness. If your little one's schedule needs major work, let us help! Our team of expert consultants are standing by, ready to create a Personalized Sleep Plan™ just for you and your family. The plan will be 100% personalized to your baby's sleep needs, and will walk you through every step of solving your nap issues.
Browse our list of consultation package options here.
Once you make your choice and purchase, you will immediately receive an e-mail with your Helpdesk login information. You'll be able to log in and get started right away!
Want more information about how personalized help works? Check out our FAQ page here, and get answers.
Schedule questions or tips? We love hearing from you – share below!
Our VIP Members Area is packed with exclusive content and resources: e-Books, assessments, detailed case studies, expert advice, peer support, and more. It actually costs less to join than buying products separately! As a member, you'll also enjoy a weekly chat with an expert sleep consultant. And the best part – VIP members receive 20% off all sleep consultation services!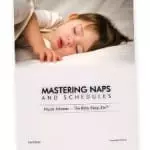 If you're looking for ways to get your baby or toddler into a healthy sleeping routine during the day, I encourage you to explore Mastering Naps and Schedules, a comprehensive guide to napping routines, nap transitions, and all the other important "how-tos" of good baby sleep. With over 45 sample sleep schedules and planning worksheets, Mastering Naps and Schedules is a hands-on tool ideal for any parenting style.

For those persistent nighttime struggles, check out The 3 Step System to Help Your Baby Sleep. Using the same unique approach and practical tools for success, this e-book helps you and your baby sleep through the night.



For those persistent toddler sleep struggles, check out The 5 Step System to Help Your Toddler Sleep. Using the same unique approach and practical tools for success, this e-book helps you and your toddler sleep through the night and enjoy a better daytime schedule.

Can't decide which product or service is right for you? Visit our Getting Started Page for help.
What steps have you taken to build more consistency into your baby or toddler's schedule?