If there's one thing we know to be true here at The Baby Sleep Site®, it's this: the parenting journey is made easier when you don't have to travel alone. When you can collaborate with other parents, sharing insights and experiences, the journey tends to feel a little easier.
But there's another side to this, of course. When you journey alongside other parents, and you compare their experiences to yours, you may sometimes feel like you're coming up short:
'Her baby nurses so well — why doesn't mine?'

'He's such a calm, relaxed dad. Why don't I feel that way?'

'Their baby almost never cries; mine cries all the time!"
And there are few things parents compare more frequently than their babies' sleeping habits:
'Your baby naps for two hours twice a day?! I'm lucky to get 30 minutes!'

'Wait — you don't have to nurse your baby to sleep? I thought everyone had to do that.'

'Your baby started sleeping through the night at 10 weeks? SERIOUSLY?!'
It can be so easy to feel like you're losing when you play the sleep comparison game, especially if you're surrounded by families whose babies sleep through the night from a young age and take regular, marathon naps. So how are you supposed to handle this? What do you do when your baby won't sleep like everyone else's?
Not to worry, Baby Sleep Site® readers! Today, we're bringing you four simple steps to dealing with this kind of situation.
4 Steps To Handling The "My Baby Won't Sleep Like Your Baby" Problem
If you find yourself facing the "why won't my baby sleep like everyone else's?" issue, try following this four-step process:
Determine what's actually "normal". This is an important first step. When you're looking at other families, and comparing their babies to yours, remember that their babies aren't necessarily an indicator of what's standard, or average. Yes, your sister's baby may have started sleeping through the night at 3 months, but that definitely doesn't mean it's standard practice for babies everywhere!Instead, focus on what's considered "normal" for your baby's age. Our sleep and feeding schedules provide an easy way for you to get a glimpse of standard, average sleep amounts for your baby. And remember, when it comes to sleep, "normal" is always a spectrum.
Take your family's unique situation into account. No two babies are the same. No two families are the same, either! Some families put baby to sleep in his own crib, while other families are proud co-sleepers. Sometimes parents may work night shifts. Other families live in multi-generational households. Some families have to contend with health issues. And the list goes on.Your family probably has some unique factors at work, too, and it's important to remember that those factors may very well affect your baby's sleep. And since your friends' families aren't identical to yours, it makes sense that their babies may sleep a little differently.
Determine how you actually feel about your baby's sleep. All too often, parents feel highly competitive about baby sleep: who's doing it "better", who's doing it "right". It's easy to get swept up in that. But remember, "baby sleep" isn't an Olympic sport. You can't medal in it! So don't let yourself get caught up in the competition.Instead, really analyze how you feel about your baby's sleeping patterns. If your 9 month old still wakes up once during the night to nurse — does that bother you? Some of you might answer yes, but others will likely answer no. If your baby doesn't nap at the same time each day — does that bother you? Again, some will say yes, and some will say no.There are two things to ask yourself here: 'is my baby getting enough sleep?' and 'do I feel fine about my baby's sleeping habits?' If the answer to both questions is 'yes', then guess what? You've won. You're a winner. It doesn't matter what your mother, or your neighbor, or your best friend thinks about your baby's sleep; if you're okay with your baby's sleeping patterns (and if your baby is getting enough sleep each day), then you've won. Competition over.
If it's necessary, make changes to your baby's sleeping habits. Of course, once you've completed step 3, and analyzed how you feel about your baby's sleeping patterns, you might come to the conclusion that you don't like them one bit! If that's the case, then, by all means, make changes!If your baby's waking too frequently at night, then take steps to begin sleep training. Is your baby's napping erratic and chaotic (or maybe even non-existent!)? Then begin creating a daytime schedule that will help her nap more regularly.If you find that you need help making changes to your baby's sleep, we are here for you! Our team of expert sleep consultants is standing by, ready to create a Personalized Sleep Plan™ just for your family, and to support you as you implement it at home.Browse our list of consultation package options here.
Once you make your choice and purchase, you will immediately receive an e-mail with your Helpdesk login information. You'll be able to login and get started right away!

But remember, don't work on your baby's sleep because you want to "win", or because you feel pressured to. Don't start sleep training out of the panic-stricken fear that "everyone else's" baby is sleeping the "right" way, and yours isn't. Sleep train because you want to, because it's something you feel is important for your baby.
Nicole's Note:
"I have two boys, one who was a 'hard' sleeper and one who was 'easier' (not perfect). However, the 'easier' sleeper was a horrible teether. As they grew older, they were both 'easy' and 'hard' in their own ways. One threw stuff in the toilet and did other things like that while the other would never do that! So, even if your little one has a 'harder' time than others, that may simply mean she'll be 'easier' in another way. Try not to feel the pressure that she must be 'perfect' or easy in every way. It's unfair to her and unfair to you."
Being part of a community is a good thing. It's good to have friends to walk alongside you as you work to parent your little one too. (Some of those friends may be able to support you through sleep training — what a blessing that can be!) But remember that when you surround yourself with other parents, things can start to feel competitive. Guard against that as best you can, and focus on simply doing your best. If you do that (and heap as much love as possible on your little one), you can't go wrong!
Have you felt the "your baby sleeps better than my baby" pressure? How have you dealt with it? Share your tips below!
Our VIP Members Area is packed with exclusive content and resources: e-Books, assessments, detailed case studies, expert advice, peer support, and more. It actually costs less to join than buying products separately! As a member, you'll also enjoy a weekly chat with an expert sleep consultant.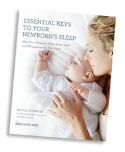 Essential Keys to Your Newborn's Sleep is THE newborn sleep book that will help you to not only improve your newborn's sleep using gentle, sleep-inducing routines – it will also answer your feeding and newborn care questions. You can even buy a bundle package that includes the e-book AND a Personalized Sleep Plan™ PLUS a follow-up email to use for further support!
For those persistent nighttime struggles, check out The 3 Step System to Help Your Baby Sleep. Using the same unique approach and practical tools for success, this e-book helps you and your baby sleep through the night.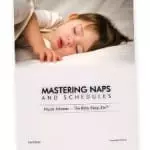 If you're looking for ways to get your baby or toddler into a healthy sleeping routine during the day, I encourage you to explore Mastering Naps and Schedules, a comprehensive guide to napping routines, nap transitions, and all the other important "how-tos" of good baby sleep. With over 45 sample sleep schedules and planning worksheets, Mastering Naps and Schedules is a hands-on tool ideal for any parenting style.
For those persistent toddler sleep struggles, check out The 5 Step System to Help Your Toddler Sleep. Using the same unique approach and practical tools for success, this e-book helps you and your toddler sleep through the night and enjoy a better daytime schedule.