Recently, I took some time to talk with Nicole about all the things she's learned during her years as a sleep consultant, and during the course of the conversation, I asked her, "What do you wish all of our readers knew about sleep coaching?" The result? Today's article – a list of 10 things Nicole wants you to know about sleep coaching. Read on, and hear from Nicole herself!
10 Things Nicole Wants You To Know About Sleep Training
Baby and toddler sleep problems do not discriminate.

Nicole: I have worked with literally thousands of families from all over the world, and I can safely say that baby sleep problems do not discriminate. Baby and toddler sleep problems cross-cultural, racial, geographical, and socioeconomic borders. While this might sound a bit depressing to some of our exhausted readers, I find it comforting! It allows me to reassure my clients that they are not alone in their struggles with sleep, and that there are many, MANY parents around the world facing exactly what they're facing.

Plenty (maybe the majority) of babies do not naturally "outgrow" their sleep challenges

Nicole: A common misconception that I think exists among parents is that ALL babies will outgrow their bad sleep habits and eventually "figure out" sleep on their own, without any help. Now, there is some truth to this idea – eventually, all children do figure out how to handle night wakings without a parent's help (I don't know too many 18 year olds who are still trying to crawl into their parents' bed during night wakings, LOL!!). But "eventually" may be YEARS down the road. I know families whose elementary-aged children still wake a lot at night, and need a parent to come and comfort them back to sleep, or who need to crawl into parents' bed most nights each week, in order to fall back to sleep.

What I always remind my clients about is the fact that while it's true that some babies and toddlers do "figure out" sleep on their own, in a reasonable amount of time, without sleep training, that is in no way the norm for all kids. In my opinion, it's unreasonable to expect all babies and toddlers to figure out sleep on their own. That kind of blanket assumption doesn't account for all the unique factors that are involved in a child's sleeping habits – factors like temperament, family living situations, parent philosophy, health challenges, etc. Once the 4 month sleep regression hits, and a baby's sleeping patterns change permanently, PLENTY of those babies need at least a bit of help from a parent to learn a new way to sleep.

In sleep training, the first step is often the hardest to take, for parents.

Nicole: There's no doubt about it – sleep coaching is work. I am always very clear about that with my clients. But generally, I've found that the toughest part of the whole process, for many families, is getting started. Taking that first step often feels daunting and scary for parents, and there have been times when, after receiving their Personalized Sleep Plans™, some clients put off starting for weeks, simply because they're too nervous to begin! However, what I generally find is that once a parent has started sleep coaching, and especially once they see the first signs of initial progress, they start to gain momentum and confidence, and while the rest of the process may not be easy, they feel good about continuing to do the work, and they don't feel nearly as anxious as they did at the start.

Speaking of parents – sometimes, it's the parents who need some "training" before their babies or toddlers can be sleep trained!

Nicole: I often ask parents to think about sleep training as training for both their child AND for them. Often, it's not just a baby or toddler's sleep habits and sleep associations that need to be changed – it's the parents' habits and associations, too! Here's what I mean by that: by the time a parent approaches us for help, she has likely been struggling with her baby's sleep for months. Over those months, her baby has "trained" her, in a way – maybe she's been "trained" to rock the baby to sleep, or to get up and replace the pacifier every time baby cries. Maybe she's tried different sleep coaching methods with no success, so she's been "trained" to know that these methods won't work.

Well, part of our sleep coaching process here at The Baby Sleep Site® is to help both the baby or toddler AND the parents to learn new habits, patterns, and routines when it comes to sleep. In fact, sometimes, I've found that it's mom or dad who needs the most training – once I am able to reset the parents' expectations and habits surrounding their child's sleep, their baby or toddler quickly learns how to sleep through the night and to nap better! That's not always the case, of course, but in some situations, all that stands between a baby or toddler and a good night's sleep is mom or dad.

Often, babies and toddlers are capable of more than their parents think they are.

Nicole: In some ways, this fits with that last point. I've learned over the years that as parents, many of us (myself included) tend to assume that our children are capable of less than they actually are. This is understandable; I think it's part of our parental desires to protect and nurture our children. But when it comes to sleep, it's key to remember that your child is probably capable of more than you think she is. I've had so many parents tell me that once they "got out of the way", so to speak, their babies and toddlers quickly figured out new sleeping habits and routines.

While sleep habits become pretty entrenched by 12 months of age, it is definitely possible to sleep coach toddlers – you just have to be creative (and very, very patient!).

Nicole: I've worked with a lot of toddlers through the years, and usually, their parents tell me that they wish they had worked on sleep coaching earlier, and not waited until their child was 2 or 3 (or even 4!) before starting. But I always remind these parents that it's never too late to learn new sleep habits. It's true that toddlers can be a bit more stubborn about their sleep than babies generally are, but that's okay – it just means that parents need to be consistent and persistent in their sleep coaching. It also means that, as a sleep coaching team (parents and I), we have to be creative with our sleep coaching methods. The methods that I use with babies usually aren't a great fit for toddlers; that's why I've developed my own sleep coaching strategy for toddlers. I've found that when parents combine the right, toddler-specific sleep coaching strategy with plenty of patience and consistency, results follow.

Baby and toddler sleep problems are relative.

Nicole: Oh, man, is this ever true! One mom's "problem sleeper" is another mom's "dream sleeper"! I think that perspective, as it does in so many areas of our lives, plays a huge role in baby and toddler sleep. Cultural differences regarding sleep also come into play here – while a Western family might consider a 3-year old who still woke multiple times per night and nursed back to sleep to be a huge problem, that scenario is considered perfectly reasonable and normal in other cultures around the world. But remember, don't let the fact that other parents' sleep problems may be bigger than yours make you feel like yours are insignificant. They're not! If your sleep challenges are a big deal for your family, then they're a big deal for us, too, and we'll work to solve them. After all, the effects of sleep deprivation affect us all differently, too.

Most baby and toddler sleep problems can't be solved overnight.

Nicole: Having reasonable expectations about sleep coaching is key, and it's one reason why I ask clients to explain their expectations BEFORE we start the sleep coaching process. While some of our clients do have overnight success, those families are definitely the exception. It takes most families at least a few days to start seeing progress, and 1-2 weeks before they start seeing consistent change in their babies' or toddlers' sleep habits. I always advise parents to focus on incremental progress, instead of becoming too focused on the big, lofty end goals (like sleeping 12 straight hours at night, or something like that). This is one reason why we always break sleep coaching down into a series of small steps – doing that helps parents focus on small goals, which ultimately lead to the bigger goals. It also prevents parents and children from burning out quickly.

Even the best sleepers will have "off" days once sleep coaching is done, but this does not mean that sleep coaching has failed.

Nicole: Speaking of reasonable expectations, this is an unrealistic expectation that I encounter from time to time. Some parents are under the impression that once they sleep train successfully, their child will never wake at night again, or have a bad nap, or regress in any way. While that would certainly be nice, it's a fantasy. 😉

In reality, even the best sleepers have off days now and then, and even if you have sleep coached successfully, your baby or toddler will still get sick, get new teeth, go through growth spurts, have sleep regressions – and all of those will impact sleep. What I urge parents to remember is that, first, a child who has been through sleep coaching will likely have less disruption to sleep during those times, and second, a family who has been through sleep coaching has the tools to handle those kinds of challenges without creating new sleep associations, and to get back on routine quickly.

Successful sleep coaching requires a 'short-term pain for long-term gain' mentality.

Nicole: I think a lot of parents get this, but I still find myself explaining it from time to time. Some parents have a tough time breaking out of their current sleep routines – for instance, if they have been nursing to sleep, or co-sleeping out of necessity, it can feel tough to stop doing those things, even if parents want to. That's because sleep associations (nursing or rocking to sleep, for instance) provide a "quick fix" for a sleepless baby or toddler. Sure, it's not perfect, but at least it provides some sleep in the short-term. Same with unwanted co-sleeping – its' not ideal, but at least it lets everyone get some sleep.

But the thing to remember is that while sleep coaching can create some "short-term pain", the long-term gains are big. Yes, correcting your baby or toddler's sleep associations will make for some exhausting nights and days at first, but the long-term gain is a child who sleeps through the night and naps well. And just about every family I have ever worked with has found that's a long-term gain that's worth the work!
Ready To Tackle Sleep Training? We Can Help!
All this talk about sleep training may have some of you feeling ready to get started – and if so, remember that our team of consultants is here to help! If you are ready to work on your little one's sleep, and to get a Personalized Sleep Plan™ that will work for your family, the first step is to browse our extensive list of package options and select the one that looks best for your situation.

Browse our list of consultation package options here.

Once you make your choice and purchase, you will immediately receive an e-mail with your Helpdesk login information. You'll be able to log in and get started right away!
Want more information about how personalized help works? Check out our FAQ page here, and get answers.
Have your own sleep coaching observations to share? Chime in, and share them in the comments section! Have a question about sleep coaching? Ask away, and we'll answer!
Our VIP Members Area is packed with exclusive content and resources: e-Books, assessments, detailed case studies, expert advice, peer support, and more. It actually costs less to join than buying products separately! As a VIP member, you'll also enjoy a weekly chat with an expert sleep consultant.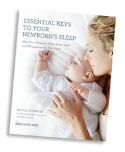 Essential Keys to Your Newborn's Sleep is THE newborn sleep book that will help you to not only improve your newborn's sleep using gentle, sleep-inducing routines – it will also answer your feeding and newborn care questions. You can even buy a bundle package that includes the e-book AND a Personalized Sleep Plan™ PLUS a follow-up email to use for further support!


For those persistent nighttime struggles, check out The 3 Step System to Help Your Baby Sleep. Using the same unique approach and practical tools for success, this e-book helps you and your baby sleep through the night.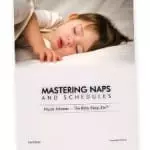 If you're looking for ways to get your baby or toddler into a healthy sleeping routine during the day, I encourage you to explore Mastering Naps and Schedules, a comprehensive guide to napping routines, nap transitions, and all the other important "how-tos" of good baby sleep. With over 45 sample sleep schedules and planning worksheets, Mastering Naps and Schedules is a hands-on tool ideal for any parenting style.


For those persistent toddler sleep struggles, check out The 5 Step System to Help Your Toddler Sleep. Using the same unique approach and practical tools for success, this e-book helps you and your toddler sleep through the night and enjoy a better daytime schedule.

Need help knowing where to start? Visit our Help Me Choose page for help choosing The Baby Sleep Site® resources that are right for you.