Sleep training is work, yes, but it's work with a purpose. As many of our clients would confirm, the payoff of sleep training – a peacefully-sleeping baby or toddler – is well-worth all the work involved in getting to that point.
But what about those times when there is no payoff? What if you put days and days of work into sleep training, only to continue experiencing night wakings and erratic or missed naps? Talk about frustrating!
If it seems like sleep training has failed in some way, you are most likely dealing with one of two factors:
a sleep "speed bump", like a sleep regression, an illness, etc.
incomplete/unfinished sleep training
What Failed Sleep Training Looks Like
First, though, before we get into exactly why sleep training seems to have failed you, let's examine more carefully what "failed" sleep training actually looks like. Now, be advised, persistent sleep problems can take many forms, but most of the parents who contact us report the following problems that seem to persist even after sleep training is supposed to be done:
Bedtime goes fine, and there's initially a nice, long, uninterrupted stretch of sleep, but then your child starts waking, and it gets harder and harder to get him back to sleep.
Bedtime goes fine, most of the night goes fine, but your baby or toddler is up for the day between 4 a.m. and 5 a.m., and you can't figure out why.
The start of a nap goes fine, but your baby wakes too early, which throws off the start of the next nap.
If any of these problems are plaguing your home – even though you've done all your sleep training due diligence – then you are no doubt feeling like sleep training has failed you.
Sleep Training Failure That Isn't Actually Failure At All
Keep in mind, however, that sleep challenges which persist after sleep training may have little to do with the sleep training, and more to do with your little one's physical state. There are a number of factors that, while perfectly normal and developmentally appropriate, can disrupt sleep in a big way. And if your sleep training happens to overlap with any of them, it can certainly feel like sleep training isn't working, when in fact sleep is falling apart for an entirely different reason.
Here are some of the most common sleep "speed bumps" that may disrupt your child's sleep and make you feel like your sleep training efforts are collapsing:
In the case of any of these sleep speed bumps, solutions vary. For sleep regressions, illnesses, and growth spurts, just wait out the sleep problems; they should resolve on their own. For sudden schedule changes, try to get back on track ASAP. For common toddler transitions, you can either stick to the transition and deal with the sleep challenges (which will resolve once the transition is done), or you can stop the transition and wait until your child is a bit older.
3 Reasons Sleep Training Seems To Have Failed
If sleep training seems like it's not working, and if it's not due to any of the reasons listed above, then you may have one of the following problems on your hands:
You're still putting your child down at bedtime or the start of a nap with a pacifier. Now, don't get me wrong – pacifiers can be great soothing tools! But, according to our team of consultants, the pacifier is also a hidden sleep association. If you are doing everything right – putting your baby down awake, transitioning away from sleep associations, etc. – but your child still isn't making substantial progress, then it's likely time to wean your child from the pacifier.

You're laying your baby down at the start of a sleep time slightly awake (but mostly asleep). This is understandable – drowsy but awake can be tough to decipher, after all! But as part of your sleep training, you need to work towards laying your baby down completely awake. If you are still putting your baby to bed mostly asleep, then you still have more sleep training work to do. Remember, it's key that your baby learns to go from being awake to asleep without your help – once she can do that, she can put herself back to sleep when she wakes briefly between sleep cycles, which will mean much longer stretches of sleep (and ultimately, sleeping through the night!).

You're feeding your baby as the last step in the bedtime routine. If your baby has a strong sleep association with feeding, then feeding your child right before you put him down for sleep may be inadvertently reinforcing this sleep association. Even if you're not feeding him to sleep, it may be that the feeding is happening too close to sleep.

*BONUS REASON* You stick around in your child's room while she falls asleep. Now, I'm calling this a bonus reason, because it isn't true for everyone. However, if you used a gentle approach to sleep training that involved you staying in the room at sleep times, then this may be at the root of your problem. Some children are able to fall asleep while mom and dad are close by, but then when they wake between sleep cycles and see mom and dad gone, they can't go back to sleep.
Remember, the bottom line is this: if it seems like sleep training has failed you, you're either dealing with a sleep "speed bump" that's beyond your control, or you still have some sleep training work left to do. Either way, don't lose heart: sleep training really can solve your child's sleep problems!
Feel Like A Sleep Training Failure? Let Us Help!
Between long night wakings, struggles at bedtime and naps that feel all over the place, baby and toddler sleep challenges can feel overwhelming – so overwhelming that it may be tough to start start solving them! Fortunately, we can help! Our consultants at The Baby Sleep Site® specialize in creating Personalized Sleep Plans™ that are customized to your own parenting philosophy, and that will NEVER make you feel guilty or pressured. Even better, once you have your Personalized Sleep Plan™, your consultant will walk you through each step of implementing it at home – including that first, getting-started step.
Browse our list of consultation package options here.
Once you make your choice and purchase, you will immediately receive an e-mail with your Helpdesk login information. You'll be able to login and get started right away – it's that simple!
Want more information about how personalized help works? Check out our FAQ page here, and get answers.
Have motivating sleep training advice to offer other parents? Share it below!
Our VIP Members Area is packed with exclusive content and resources: e-Books, assessments, detailed case studies, expert advice, peer support, and more. It actually costs less to join than buying products separately! As a VIP member, you'll also enjoy a weekly chat with an expert sleep consultant.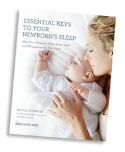 Essential Keys to Your Newborn's Sleep is THE newborn sleep book that will help you to not only improve your newborn's sleep using gentle, sleep-inducing routines – it will also answer your feeding and newborn care questions. You can even buy a bundle package that includes the e-book AND a Personalized Sleep Plan™ PLUS a follow-up email to use for further support!


For those persistent nighttime struggles, check out The 3 Step System to Help Your Baby Sleep. Using the same unique approach and practical tools for success, this e-book helps you and your baby sleep through the night.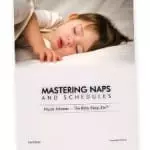 If you're looking for ways to get your baby or toddler into a healthy sleeping routine during the day, I encourage you to explore Mastering Naps and Schedules, a comprehensive guide to napping routines, nap transitions, and all the other important "how-tos" of good baby sleep. With over 45 sample sleep schedules and planning worksheets, Mastering Naps and Schedules is a hands-on tool ideal for any parenting style.


For those persistent toddler sleep struggles, check out The 5 Step System to Help Your Toddler Sleep. Using the same unique approach and practical tools for success, this e-book helps you and your toddler sleep through the night and enjoy a better daytime schedule.

Need help knowing where to start? Visit our Help Me Choose page for helping choosing the Baby Sleep Site® resources that are right for you.