Naps that are too short, or naps that are erratic and don't follow any kind of predictable pattern, can sure get a parent down. It's especially frustrating when your baby or toddler has been napping well but then naps suddenly go into a tailspin. (Hint – this often happens during a sleep regression, or during a nap transition.)
If you're struggling with erratic or shortened naps, don't worry – we can help! In today's article, we offer 10 quick tips that you can put to use right now in order to help your baby or toddler nap better.
10 Naptime Tips You Can Put To Use Today
Watch for sleep cues. Yawns, rubbing eyes, staring vacantly – these are all signs that it may be time for a nap. If your baby starts fussing, she's already overtired – work to put her down a little more quickly next time. (Note that sleepy cues are great in the first 6 months or so, but after that, you can start to watch the clock a bit more to determine when it's nap time.)
Remember that skipping naps does not equal better sleep! Missed naps lead to more missed naps (even though it seems counterintuitive). What's more, if your baby or toddler has skipped a nap during the day, you may need to offer an earlier bedtime to compensate.
If your baby is simply refusing a nap, that's okay – take a break and try again later. You don't want to push a nap for too long; often, it's best to take a break and do an activity, and then to try again "fresh" later.
TV and sleep DO NOT MIX, so avoid using the TV as a pre-nap time tool to calm your child. What's more, too much TV time can lead to less nap time sleep (or even missed naps), so keep your little one's TV exposure to a minimum, and make sure that TV time happens well before, or well after, nap time.
The right schedule is key – naps need to be spaced out around feeding times, and naps can't happen too close to morning wake-up time or bedtime. Need a good, age-appropriate schedule in a pinch? Check out our sample sleep and feeding schedules by age!
Bedtime routine are great – and so are nap time routines! We usually recommend that you do a shorter, mini-version of your bedtime routine before nap time. Keep it short, but make sure it's cozy and relaxing, and that it prepares your baby or toddler for sleep.
Dim light and silence usually make for great naps. If your child's room is too bright, try room-darkening shades; if her nap environment is too noisy, we recommend trying white noise.
Try for a consistent nap schedule. You don't necessarily need a rigid, clock-based nap schedule (especially if your baby is young), but keep in mind that on-the-go naps aren't usually as restful as naps that happen at home, in a crib or bed. If you have a busy schedule, try to make sure that at least one nap (preferably the first morning nap) happens at home.
As mentioned earlier, if your baby was napping just fine and suddenly isn't, it's most likely one of two things: a sleep regression, or an impending nap transition. (Of course, you'll want to rule out illness or teething as a cause.)
If you're trying to work on sleep training during nap times, and working on teaching your baby or toddler to fall asleep independently at nap time, keep in mind that nap training is tougher than nighttime sleep training, in many ways. We usually (although not always) recommend starting sleep training at bedtime, and then moving on to naps once you've conquered nighttime sleep.
Naptime Help That Works…Guaranteed!
Many parents think that our personalized consulting services are meant for parents who are struggling with night sleep – but guess what? We have so many consultation clients whose primary struggle is naps – and our consultants are more than willing to provide you with a Personalized Sleep Plan™ that focuses mainly on nap help. So why not connect with one of our caring, compassionate sleep consultants, and get expert answers to your nap questions today?
Browse our list of consultation package options here.
Once you make your choice and purchase, you will immediately receive an e-mail with your Helpdesk login information. You'll be able to login and start your Family Sleep History form right away – it's that simple!
Want more information about how personalized help works? Check out our FAQ page here, and get answers.
Or, if you're a do-it-yourselfer, you may be more interested in all the nap resources we offer in our VIP Members Area: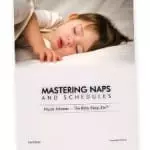 Mastering Naps & Schedules — For starters, all Baby Sleep Site® VIP members receive unlimited access to all our e-Books. That's right! For the price of your membership, you can read all our e-Books at no additional cost! That includes Mastering Naps & Schedules. With over 45 sample schedules (all available for you to read in the VIP Members Area), Mastering Naps & Schedules is THE e-Book for tired parents of non-napping kiddos! We tackle all your top napping issues, including how to get your baby or toddler to take longer naps, how to get your child's naps to be more consistent and predictable, how to manage nap transitions, how to encourage good napping while traveling – and more! Become a VIP member today, and access the e-Book instantly – no download necessary!
Napping Audio Courses— Another great VIP members-only resource? Our audio courses. Hosted by Nicole herself, these 30 – 45-minute mini-courses offer you insider information and our trademark sleep coaching methods and techniques. We have several awesome nap-focused courses, including one on managing nap transitions, and one on lengthening short naps! Listening to these seminars is like getting a coaching session from Nicole! She'll walk you through the basics of dealing with common nap problems and give you tried-and-true strategies you can implement at home.
VIP Members-Only Nap Articles — And now, we've also offer a special members-only article on the hot topic of nap transitions: 5 Practical, Hands-On Tips For Managing Common Nap Transitions. Learn our 5 top secrets for how to gently and painlessly navigate nap transitions, and help them happen in a way that preserves your child's sleep while also preserving your own sanity! 😉
For more details about all our VIP Member benefits (including weekly chats with a trained sleep consultant and our "Ask the Author" feature), visit our VIP page, and consider becoming a VIP member today!
Have nap tips of your own? Share them below!