When you are getting up a million times each night with a sleepless baby, and suffering through microscopically short naps, you probably feel like you would do anything (A.N.Y.T.H.I.N.G.) to get your baby sleeping through the night and taking long, restful naps. But there are parents out there who are a little nervous about starting sleep training – and not because they are nervous about trying it, or because they aren't sure their babies are ready.
They are nervous about sleep training making their babies inflexible.
Specifically, some parents are concerned that if they create predictable sleep schedules, and institute strong bedtime routines, then their babies will no longer be able to 'go with the flow' and catch a nap in the car, for example, or go to bed later than usual during a special occasion, or sleep in a pack-n-play at grandma and grandpa's house.
This is a good question, if you think about it, and one that we think is worth answering!
Sleep Training Impact Depends on Your Baby's Temperament
First, let's be clear about something: sleep training most likely will not change your baby. Cry-it-out probably will not change your baby's personality; neither will sleep training in general. Remember, your baby is born with certain temperament traits; this is why some babies are more relaxed and go-with-the-flow, while others need consistency and routine. Your baby's inborn temperament traits will have much more to do with how flexible she is than anything you do (like sleep training) or don't do.
Sleep Training May Make Your Baby More Sensitive To Schedule Changes
That said, it's true that sleep training can, in general, make babies more sensitive to disruptions to your normal sleep schedule and routines. For instance, if you have been sleep training for a few months, and your baby has become used to napping twice per day, at the same time, in his crib, then it will probably be tough for him to miss one of those naps, or to catch the nap in the car.
Same for bedtime; if you have been sleep training for awhile and have a constant bedtime each night, you may notice that your baby isn't able to stay up much later, or to fall asleep somewhere else at bedtime.
Finally, if your sleep training has been successful, you have no doubt gotten your baby used to her sleeping environment. That can make it a little difficult to travel with your baby; you may notice that your baby has a hard time falling asleep in a different room, or in a pack-n-play.
But keep in mind that 'tough' is relative in all of these scenarios. How 'tough' each of these is depends entirely on your baby's temperament. Intense, persistent babies will react strongly to any change in the schedule – but that is true both before and after sleep training. More relaxed, easy-going babies may put up a little fuss to disruptions (which they may not have done prior to sleep training), but it likely will not be as 'big' a fuss.
Baby Sleep Training: Most Parents Find The Benefits Worth It!
So, what's the bottom line? It's this: sleep training will not fundamentally alter your baby's personality or temperament. However, it will make your baby accustomed to certain routines and schedules. After months of following a certain schedule, or sleeping in a certain way, it's not surprising that most babies will react at least somewhat to changes in those schedules and routines. However, how strongly they react depends on innate temperament traits. Intense babies will probably have big (and loud!) reactions, while easy-going babies put up a smaller fuss.
Is it worth it, then? That's the question for some parents, particularly those who are on-the-go types and like to have flexibility from day-to-day.
We certainly can't answer that question for you. After all, you are the best judge of what's best for your baby, and for your family! What we can say, however, is that every parent we have worked with would say that it is definitely, definitely worth it! For them, sleep training put an end to sleepless nights and non-existent naps, and gave them their lives (and their sanity!) back. Yes, it can mean that your baby is a bit less flexible in responding to schedule changes than she once was, but our well-rested parents would tell you that the nights of uninterrupted sleep are worth it! 😉
Plus, remember that if you prepare for schedule disruptions in advance, you can likely alleviate some of the stress to your child, and help him through it. Check out some of these articles too!:
Nicole's Note:
"I honestly can't remember EVER getting an e-mail saying 'I wish I hadn't sleep trained!' On the contrary, I most often hear 'Why didn't I do this sooner?'"
Ready To Sleep Train Your Baby? The Baby Sleep Site® Can Help!
If you are ready to be a well-rested parent, and are ready to trade sleepless nights for peaceful, quiet ones – look no further! Our team of consultants is waiting to craft a Personalized Sleep Plan™ for you, and to help your whole family finally get the sleep you deserve.
Browse our list of consultation package options here.
Once you make your choice and purchase, you will immediately receive an e-mail with your Helpdesk login information. You'll be able to log in and start right away!
Want more information about how personalized help works? Check out our FAQ page here, and get answers.
Did sleep training make your baby seem less flexible? What do you think – is sleep training worth it?
Our VIP Members Area is packed with exclusive content and resources! VIP access includes e-Books, assessments, detailed case studies, expert advice, peer support, and much more. It actually costs less to join than buying products separately! As a VIP member, you'll also enjoy a weekly chat with an expert sleep consultant.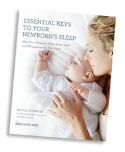 Essential Keys to Your Newborn's Sleep is THE newborn sleep book that will help you to not only improve your newborn's sleep using gentle, sleep-inducing routines. It will also answer your feeding and newborn care questions. You can even buy a bundle package that includes the e-book AND a Personalized Sleep Plan™ PLUS a follow-up email to use for further support!
For those persistent nighttime struggles, check out The 3 Step System to Help Your Baby Sleep. This e-book helps you and your baby sleep through the night.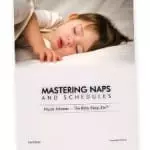 If you're looking for ways to get your baby or toddler into a healthy sleeping routine during the day, I encourage you to explore Mastering Naps and Schedules! This is our comprehensive guide to napping routines, nap transitions, and all the other important "how-tos" of good baby sleep. With over 45 sample sleep schedules and planning worksheets, Mastering Naps and Schedules is a hands-on tool ideal for any parenting style.
For those persistent toddler sleep struggles, check out The 5 Step System to Help Your Toddler Sleep. Using the same unique approach and practical tools for success, this e-book helps you and your toddler sleep through the night and enjoy a better daytime schedule.