Is it a sleep regression…or is it something else? That's a question that many parents would like the answer to. After all, until you uncover the root of your baby or toddler's sleep problems, you can't know how to respond to them, and how best to solve them.
Today, we bring you a brand-new quiz, designed to help you uncover whether your baby or toddler's recent sleep problems are the result of a sleep regression, or something else entirely. Take the easy, 7-question quiz, and you'll get additional insights into whether the sleep problems you're facing are due to a sleep regression or not.
After you see the results of your quiz, please come back to this page and scroll all the way down for resources. If your problem is a sleep regression, we have many sleep regression articles available. If it's something else, there are links below designed to help you get at the root of your baby or toddler's sleep challenges.
Sleep Regression, or Something Else? A Baby Sleep Site® Quiz
Sleep Regression? Resources That Can Help
If your quiz indicated that you are most likely facing a sleep regression, take a look at the following resources:
Not A Sleep Regression? It May Be One Of These Problems
If the results of your quiz indicated that your baby or toddler is probably not or most likely not going through a sleep regression, you may be wondering what IS going on with your little one's sleep. Take a look at the following resources for help:
Sleep Regression Help That Works – Guaranteed!
For those persistent nighttime struggles, check out The 3 Step System to Help Your Baby Sleep. This e-book helps you and your baby sleep through the night.




For those persistent toddler sleep struggles, check out The 5 Step System to Help Your Toddler Sleep. Using the same unique approach and practical tools for success, this e-book helps you and your toddler sleep through the night and enjoy a better daytime schedule.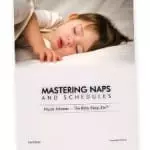 If you're looking for ways to get your baby or toddler into a healthy sleeping routine during the day, I encourage you to explore Mastering Naps and Schedules! This is our comprehensive guide to napping routines, nap transitions, and all the other important "how-tos" of good baby sleep. With over 45 sample sleep schedules and planning worksheets, Mastering Naps and Schedules is a hands-on tool ideal for any parenting style.
Or, join our Members Area packed with exclusive content and resources: e-Books, assessments, detailed case studies, expert advice, peer support, and more. It actually costs less to join than buying products separately! As a member, you'll also enjoy a weekly chat with an expert sleep consultant.
If you are looking for a more customized solution for your unique situation, and want plenty of support along the way, please consider one-on-one baby and toddler sleep consultations. Your consultation package will provide you with the chance to interact one-on-one with a trained sleep consultant, who will create a Personalized Sleep Plan™ for your family and then work to help you implement it at home.

Can't decide which product or service is right for you? Visit our Getting Started Page for help.